Trending...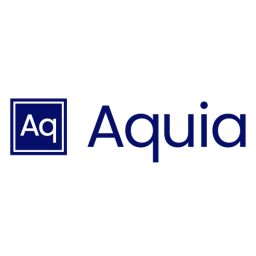 The cybersecurity SDVOSB brings deep Amazon Web Services (AWS) subject matter expertise, in addition to demonstrated zero trust, Kubernetes, and solution development experience
MILLSBORO, Del.
-
Michimich
-- Aquia Inc., a Service-Disabled Veteran-Owned Small Business (SDVOSB) specializing in cloud and cybersecurity professional services, today announced it has been awarded a subcontract as an exclusive partner to
Nava
on a $250 million U.S. Securities and Exchange Commission (SEC) Digital Services Blanket Purchase Agreement (BPA).
As a subcontractor, Aquia will work with Nava to provide cloud and cybersecurity expertise to support the SEC in the development and delivery of cutting-edge digital solutions in an agile development environment, leveraging Infrastructure-as-a-Service (IaaS) and Platform-as-a-Service (PaaS) cloud services such as Amazon Web Services (AWS).
"Our commitment to excellence aligns seamlessly with the SEC's vision for innovation, and together with Nava, we are looking forward to delivering flexible and secure digital services," said Kalid Tarapolsi, vice president of strategy at Aquia. "This partnership underscores the importance of cutting-edge technology in revolutionizing the financial sector and reinforcing the foundation of regulatory integrity, and we look forward to delivering."
More on Michimich.com
Aquia and Nava are both members of the
Digital Services Coalition
, a collection of agile technology and design firms committed to bringing the innovation and agility that's become the backbone of commercial digital services to the government.
About Aquia Inc.
Securing The Digital Transformation®
Aquia Inc. is a developer-centric company passionate about the intersection of security and velocity. We maintain a strong bias towards transformational work that disrupts the status quo — delivering elegant, modern solutions to cutting-edge cybersecurity problems.
Founded by military veterans in 2021, we are a Service-Disabled, Veteran-Owned Small Business (SDVOSB). Our team has decades of experience driving transformational change across the public sector, enterprise businesses, and top-tier technology companies.
We value trust, accountability, transparency, diversity, and continuous learning; and we've built these tenants into the DNA of our company. For more information, visit
www.aquia.us
.
Source: Aquia Inc.
---
0 Comments